All you storytellers and lady-fellers; are you using best internet dating openers? Do you really want to make a woman chase you?
Most of the youngsters are still using the same old grand dad's techniques of late 90's for fetching ladies of this 21 century. In other words, they are still not using best internet dating openers. And, at the end, they ask me, how to make a woman chase you? In this article, I will be sharing a few online dating tips or you can call them internet dating openers.
ALSO READ – Review on Skout: An Online Dating App
Use A Real Profile Pic – Stop Behaving Like A Boogeyman
Undeniably, many of us are still living in a world, where we try to keep secrets or mask us. Trust me, it is not about revealing your identity, but your reality. If you look ugly, then don't try to pretend like a model. Be who you are.
What is the fun in hiding your reality? What would you do, if you win a date with your lies?
I think, when you try to behave like a Boogeyman, you are only increasing the chances of failure.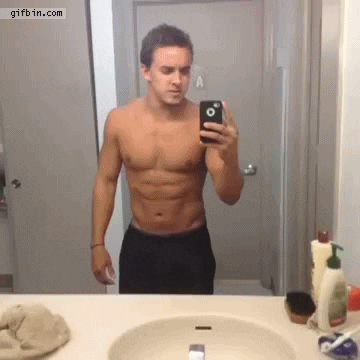 via GIPHY
You may succeed in fooling a girl once. But what do you think, you are going to do, when you will be called for a real meeting? Of course, you will become a laughing material.
The logic is – everyone wants to know with whom he/she is dealing. Do have you real profile picture.
So, don't get offended when you are asked for a video chat. And, if you have inferior complex or not comfortable with the request, it is better not to make stories.
ALSO READ –Online dating tips – Improve your confidence and perk up your chances.
Praise Someone When She Truly Deserves It
I have noticed this a lot of time. Many boys don't know, how to use the beauty adjectives. I ma not saying that you should resist yourself from calling someone gorgeous. But, the point is – do you really mean it or just saying it?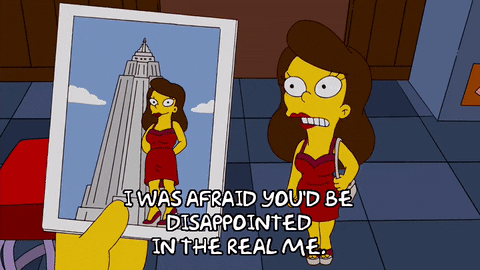 via GIPHY
In simpler terms, ask yourself, is she really gorgeous? There is absolutely no harm in pronouncing someone 'dazzling,' but should be done only if one really deserves that.
Come on! Guys. Are you serious about how to make a woman chase you?
Then, stop behaving like a roadside romeo. You should not behave like a heart thrower, who use his hard earned vocabulary every here and there.
Trust me, this is going to put you in the list of "online admirers," and this will represent your greediness and neediness about a girl.
Be very serious about your online dating openers. It is obvious that you need an opening line to start an email while dating online, but that has to be unique and must seems like 'directly from the heart'.
ALSO READ – Online Dating Tips – For Dating Through A Profile Pic & With A Profile Pic
If you really want to make a woman chase you, limit your expressions in boundaries. This way, you can surely keep her interest alive in you. Let her beg for more and you should keep telling her, "you got to earn it baby; I am not just giving it for free."
Learn Some Jokes – Girls Love Guys With Sense of Humor
World is full of sadness and anger. And, at this stage, everyone wants to laugh.
Trust me guys! you are not the only one boasting the beauty of a girl. But, she is rather interested in hearing something else. And, that could be a joke. Nothing buys you a chance (online dating), then bringing a smile on a beautiful face.
You must learn some witty and ditty lines to impress someone. So, buddies, join some groups  on facebook or follow some twitter groups and enhance  your jokes library.
Trust me, there is no need to offer self as a handkerchief or as a shoulder to cry upon; this is an old technique and adopting this will only make you an online life-counselor. Reversely, you need to behave like someone who is full of life and have jokes for every situation.
Do not behave like a jerk that is always on for buying everything offered to him by her girl; rather show your guts to tease her. Remember the butterfly theory; the more you chase, the farthest it flies.
Therefore, if you believe that being a life counselor can get you a date, you are wrong my friend; girl's are after dudes and old ladies are after life-counselors.